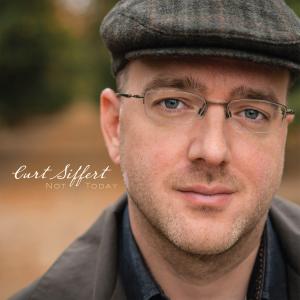 Not Today is my debut album.
Update: Not Today is now on iTunes! Pick it up here.
It started when I wrote "Together" several years ago, a guitar-oriented song about separation and the acceptance of lost love. The original version of "Together" was produced in my home studio on amateur equipment and is still available for download. This song was completely re-arranged (produced by Jake Oken-Berg) for the cd to be more piano-oriented.
When I was finally able to buy my grand piano, it inspired me to get deeper into songwriting. My Favorite Clown, She Believes, and Damn My Eyes soon followed. I have released demo "live recordings" of these tunes (still available for download from this site), but all three have been professionally produced for the cd, with extensive backing instrumentation. You'll love the trombone and clarinet in My Favorite Clown, and I particularly enjoyed writing for string trio in She Believes. After that came I Don't Mind, So Beautiful, and the title track, Not Today. I never released these so they're brand new for the cd.
My emphasis for this cd was to stick with acoustic and amplified instruments. There are no software instruments, no synthesizers, and no electronica. The songs are recognizable pop forms, but are otherwise fresh - no mashups or sampling to be found. I think it helps with timelessness, and I'm hopeful the songs will age well. These are true songs, with the emphasis on craftsmanship rather than commercial buzz, with narrative journeys and lyrics that reward repeat listening. I hope you enjoy the album!
Not Today is available in physical cd form, which I'll ship to you directly. The digital tracks themselves are also available via iTunes. Please consider joining my mailing list to be informed of more news in the future!
I'm also selling copies of "Triage", from my experimental jazz band, "The Salvagery". It's available at a special low price, as a package deal. If you'd like to buy that as well, just pick the second dropdown option.
Buy It
Preview / Track Listing
1. Not Today
2. She Believes
3. Damn My Eyes
4. So Beautiful
5. My Favorite Clown
6. Together
7. I Don't Mind
Credits
Not Today was recorded at Fremont Recording with Brud Giles, and 8 Ball Studio with Rob Stroup. The piano for So Beautiful was recorded at The Piano Studio in Seattle.
All seven songs were mixed by Rob Stroup at 8 Ball Studio, and mastered by Brian Hazard at Resonance Mastering.
Session musicians and friends on the recordings include: Skip VonKuske, Lauren Elledge, Justin Mackewich, Scott Townsend, Chris Gustafson, Sean Hudson, Jake Oken-Berg, Bob Dunham, Eric Austin, Dan Schlesinger, and Steve Turmell.
CD Design accomplished by Pete Wright (photography) and Steve Turmell (design).
The album was produced by Jake Oken-Berg and Curt Siffert.