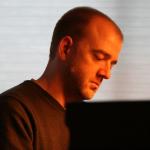 When I was ten years old, my family moved from the East Coast to Colorado. Part of what helped me adjust was starting piano lessons. It felt like a never-ending musical puzzle to me. Each new piece I learned about became a mystery that needed to be solved. Grieg's Notturno, Chopin's Fantasie-Impromptu, Prokofiev's Third Piano Concerto - they all fueled my progress.
Playing classical works never felt like enough, though. I never felt like I was able to fully express what I needed to, and I started dabbling in composition and jazz while in high school and college. After graduating from college, I took the Responsible Career path, paying off debts and only taking occasional detours into a cappella groups, midi composition, and film scoring. But after landing in Portland, Oregon, life eventually got stable enough that I was able to finally acquire a piano of my own.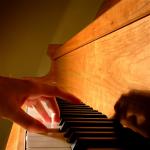 Since early 2006, piano has again made itself known in my life, and it's been all about jazz and songwriting. I feel I have a lot of time to make up for, but I'm learning quickly. Jazz informs everything - I find my creativity increasing, my technique improving, and my songwriting more interesting. Even my singing is insisting on its place at the table.
I'm living in Seattle now, and this site is a journal of my efforts in producing music - who I network with, what I find, trials, tribulations, learning experiences, failures, successes. I've come out with two cds so far, including my debut recording as a songwriter Not Today, and I'm occasionally playing open mics and gigs in the Pacific Northwest. Please consider joining my mailing list to keep up on things!