Hello everyone! It's been a few months since I've last updated you all over here at curtsiffert.com, and several of you are new. I've been working quite a lot on things in the background and there haven't been many big items of news to report, just slow and steady progress.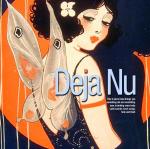 First off, I wanted to announce that my band Deja Nu is playing at Tony Starlight's Supper Club And Lounge this Friday night, November 9th. I'm the pianist/keyboardist (I still make strangling sounds when I say "keyboardist") of the band, and will be singing a couple of songs, too. According to Tony himself, there are still reservations available that night, either for the early show (~8pm) or the late show (~9:30pm), so call now before they fill up. You can have a full dinner, or if you wanted to risk bar seating, you can get drinks at the bar.
We've performed a couple of times at Tony Starlight's so far, and have sold out both nights. It's a wonderful venue for this type of band, slightly formal and retro but also goofy. We'll be playing some standards, but also some things you might not expect. Hint: Neil Diamond might make an appearance.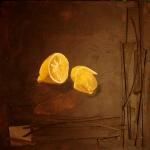 I'm still occasionally posting new piano musings. They're not going up as often, but it's not for lack of material - I actually have a six-month backlog of piano improvisations. It's more that I'm starting to be a little more choosy about what I upload. The piano musings were always just supposed to be a creative exercise in quickly generating content and stretching my improvising skills, and I do have a fair number of subscribers to the Piano Musings Podcast, but I also don't want the site to be dominated by new age music. Luckily, the date of the improvs is approaching a time when I feel like the material started to become more inspired. I've also posted a couple more paintings by Kasey Baker that were created in response to some of these pieces, and there are more to come. I've clarified that almost all of my content posted on the site is available under a Creative Commons license, so I'm looking forward to more collaboration possibilities and mashups in the future. For a recent example, check out the YouTube video that someone did, setting All Aboard as the soundtrack for his photo and video slideshow.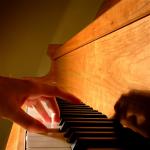 I'm still working on original material in the background. Some of it I take more seriously, but every once in a while something stupid falls out. Back in June I came down with a cold and thought it would be fun to try and write a song about it before the symptoms really socked me. Seeing as that my judgment was impaired, I can't deny that I'm slightly embarrassed about the song, but then again, I'm supposed to be here for your entertainment. I Have A Cold is about when you start experiencing... feelings... that you don't want to be feeling. Feelings such as unrequited sneezes and post-nasal drip. If it's within your control, try to laugh WITH me and not AT me. This song is screaming for a trombone solo, and so there might yet be another version in the future.
In addition, I also uploaded Together to GarageBand, where it got some very good reviews, and a couple of community-generated awards, including "Best Potential Soundtrack" for the week of June 11th, 2007. It's a cool system that GarageBand has put together - I'll probably upload more songs there in the future (although I'm a little frightened to do it with I Have A Cold). I've also become an artist through the iLike system, so if you're an iTunes nerd, you can add me to your favorites there and increase the odds that other listeners will discover me.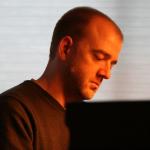 Most of my time these last few months, however, has been devoted to singing and playing jazz. I'm trying to work up a few sets of repertoire, jazz standards, that I can perform by myself or as part of a trio. And, good news! I've also managed to restore all my recordings of jazz standards to the website so you can all hear them. The catch is that they are copyrighted by other people, and I can't make them publicly available. But I can give access to friends and family. So I set up a username and password - if you know me personally (and at this point in my career, if you're receiving this in your inbox, you probably know me personally), just email me to ask for the username and password, and I can give you access. They are all at http://curtsiffert.com/standards. They're all rehearsal recordings, but there are some good ones there, including a recent recording of What A Wonderful World that I think turned out rather well. Someday I'll have my three hours memorized, and then look out.
It does feel like activity has been picking up recently. There are potential opportunities to do more jazz piano in town now, and I'm also doing some keyboard work for Quoting Napoleon, a great band here in town. I'm also working on a couple of projects with a few people that are floating around in that laid-back jazz kind of way, and hope to have more news on that soon. Keep checking the site - more piano musings and uploaded artworks are coming soon, and I also recently got my hands on some video footage of Deja Nu. So if you want to see a youtube video of me singing, you'll find it on the site.
I'm looking forward to these next few months, and you can always stay updated by following along on the website. If you know anyone who would like to be on my mailing list, please send them along. Thanks for your support!
I'll see you next time,
Curt